IP Telephone System (IP PBX)
Telephone system based on VOIP technologies, not only provides all the features of traditional PABX system (e.g. Voice mail, Caller ID, Fax, Voice recorder etc.), also able to integrate with today's popular communication platform.
With Internet Telephone System (IP PBX), companies can easier communicate with their oversea branches or even their oversea clients, furthermore, travelling users may use their PDA or Laptop to enjoy free long distance calls with any SIP compatible software. For companies that want to have CRM (Customer Relation Management) System Integration, this will be your choice!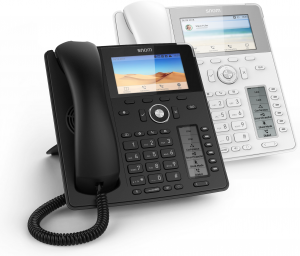 PLATON® VOIP Telephone System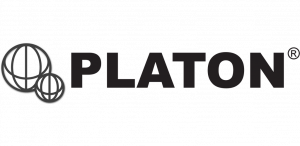 PLATON® is an all-in-one IP-PBX solution for your business operation. It's a PBX system which connect all your Extensions (Business Phones) in your office. Including all the features in tradition PBX system, plus advanced features of 21st  century's IP PBX system. You can connect PLATON® to your existing PBX system or simply replace it with PLATON®.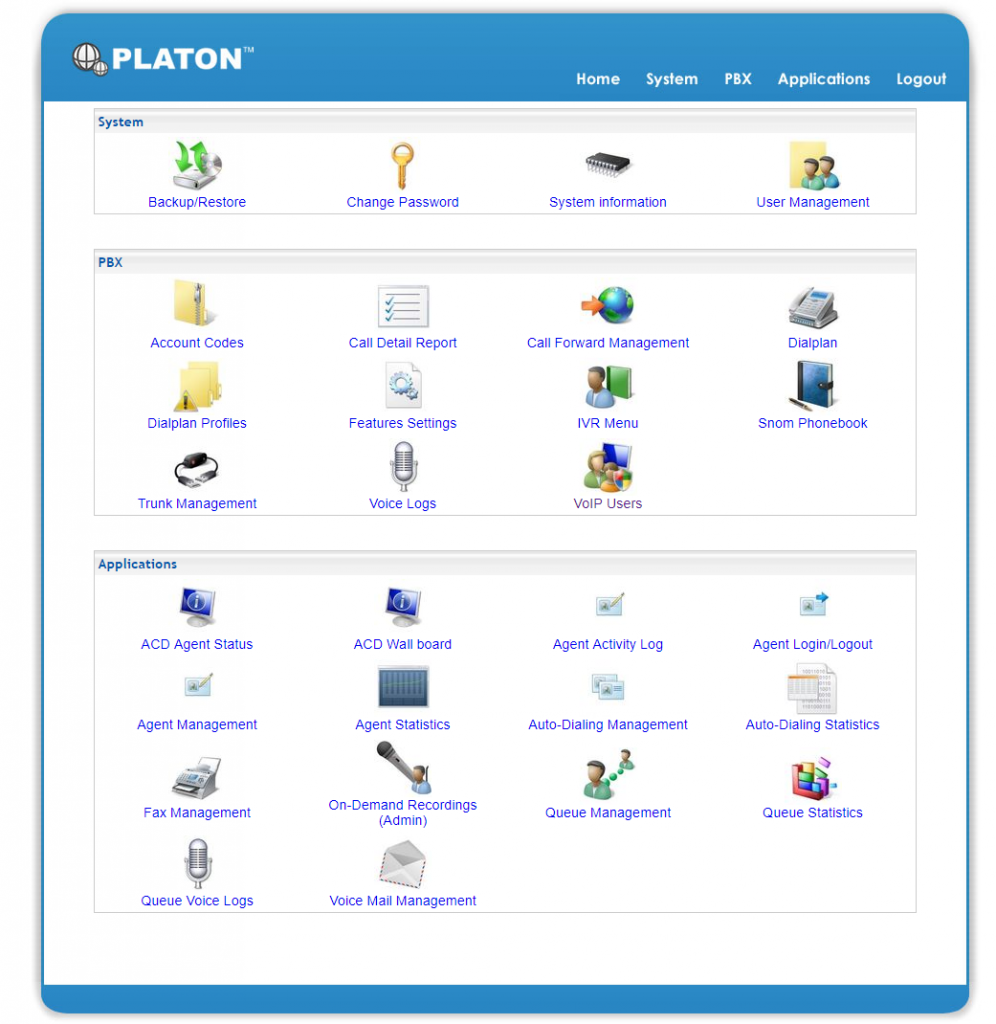 D712/D715
Entry Level Desk Phone
(B/W Screen)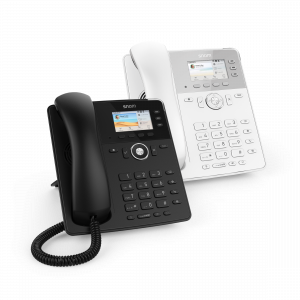 D717
Cost Effective Desk Phone
(Color Screen)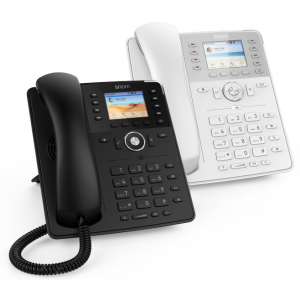 D735
Mid-level Desk Phone
(Color Screen)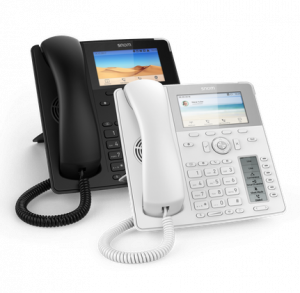 D785
Advanced Desk Phone
(Color Screen)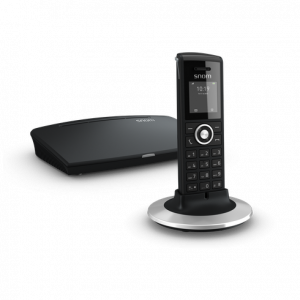 M325
Single Cell DECT Phone Set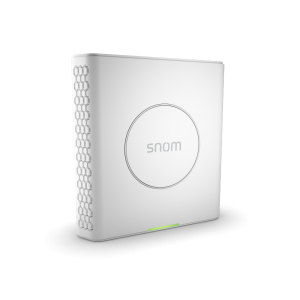 M900
Multi Cell DECT Station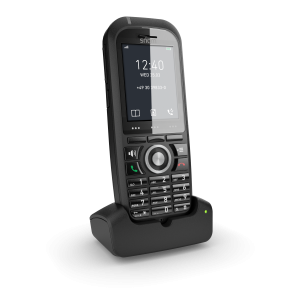 M70 / M80
M70 - Office DECT Handset
M80 - Ruggedized DECT Handset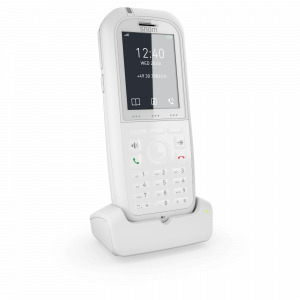 M90
Antibacterial DECT Handset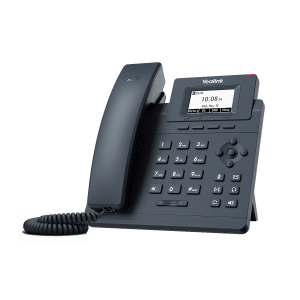 T30P
Entry Level Desk Phone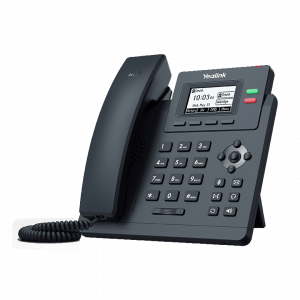 T31P / T31G
Cost Effective Desk Phone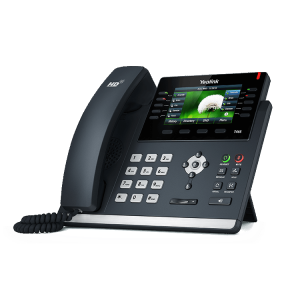 T46U
Mid-level Desk Phone
(Color Screen)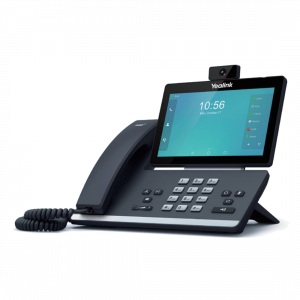 T58A
Advanced Desk Phone
(Video Camera Optional)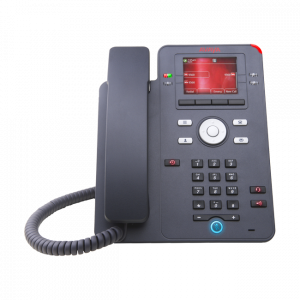 J139
Entry Level Desk Phone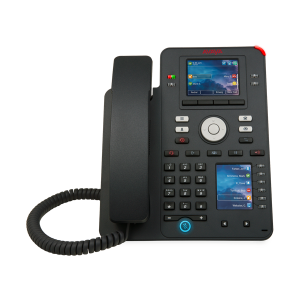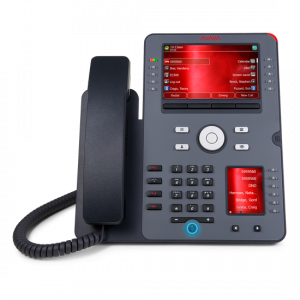 Call Center Solutions (Inbound and Outbound)
PLATON® includes everything you need for customer service center. Including Inbound call routings and Outbound call campaigns, from IVR (Interactive Voice Response) to ACD (Automatic Call Distribution), you can manage your customer service center (inbound call center) or even outbound call campaigns easily with PLATON® solution.
Work Flow of Inbound Call Center

Call pickup automatically by IP PBX Interactive Voice Responses System (IVRs).
Request caller to select languages and services.
Request caller to enter Membership number or VIP number (Optional)
Caller wait at call queue (e.g. queue of customer service).
Automatic Call Distribution (ACD) system will distribute the call to the most suitable (skill set ,e.g. language or technical knowledge) agent available .
Agent desk phone ring and display (or pop-up on computer screen) caller's information e.g. Selected language, service type, service history or previous inquiry etc.
Agent speaks to caller, input new inquiry and answer caller's question.
Agent transfer the caller to next level e.g. technical support engineer if required.
This call log and inquiry will be stored in database e.g. CRM system
Work Flow of Outbound Call Center

Import dial list to Auto Dialer system. Dial list may gather from CRM or other source.
Setup campaign on Auto Dialer system and start the auto dial process.
Calls answered by client will pass to Agent's phone. Agent will receive client's info from telephone display or CRM pop-up window.
Agent pickup the call and speak to client.
Sales order will be input to CRM or ERP system
Call log will be recorded to IP PBX system database or CRM database or both.
Still sourcing for legacy system maintenance?
Some manufacturers, such as Panasonic has made the strategic decision to discontinue their business phone system products by Year 2023. Its time to move forward to new products!
IP Telephone System (IP PBX) is the right choice for you, with rich features and capability for users to work-from-home by softphones.
Contact our consultants now and check how to migrate your existing system to state-of-art technology products.